Degree Show 畢業展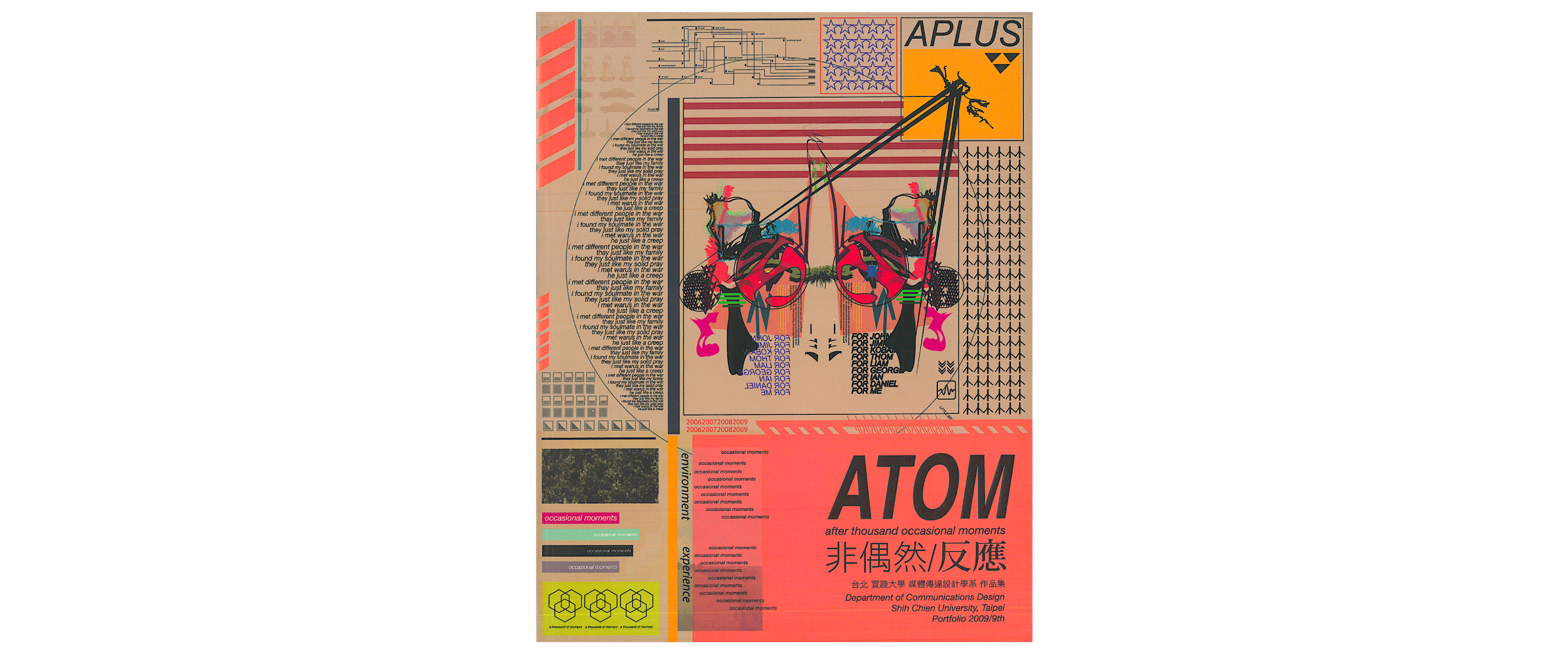 2009 BFA
ATOM: after thousand occasional moment
非偶然 / 反應
2009
After Deconstruction,
The force of nature cuts the flawless Nautius shape,
To symbolize the firm but free orbit that life follows,
To calculate the decimal future world.
Before the grandeur,
Atom disintegration is miracle, In the dimension of inspiration,
composed by milliseconds and millennium, exploding, silently.
I collide with rules of the game, the interpretation of experimental character. In the sparkling splendor of shimmering colors,
Surge and recede.
By absolute concept, glamorous nature, resolute courage
Arise the utmost of creation and rumination
Render every inevitable contemplation, paranoid and hysterical
Inevitably,
After thousand occasional moments
Then,
Uniquely we exist, embrace each day,
Anticipate metamorphosis next day.
解構之後,
自然世界的歪斜切割出鸚鵡螺的完美形態,
象徵萬物遵循堅實而自在的軌道,
也演算著十進位的未來世界。
美麗之前,
原子崩落成奇蹟,在歲月描繪的靈感間,
無聲爆發,
個體衝撞著遊戲的則理,實驗角色的詮釋,
於繽紛動態的光景中,高潮迭起。
於純粹發想,於迷人天性於堅定勇氣,
激化為創造和包容之極限,
成就每一次的拉扯,
每一次的偏,每一次的瘋狂,
每一次的
非偶然反應
之後
我們存在獨特且自我的饗宴,
在今日經驗,在明日蜕變。
9th Graduation Students
第九屆畢業班全體學生