Degree Show 畢業展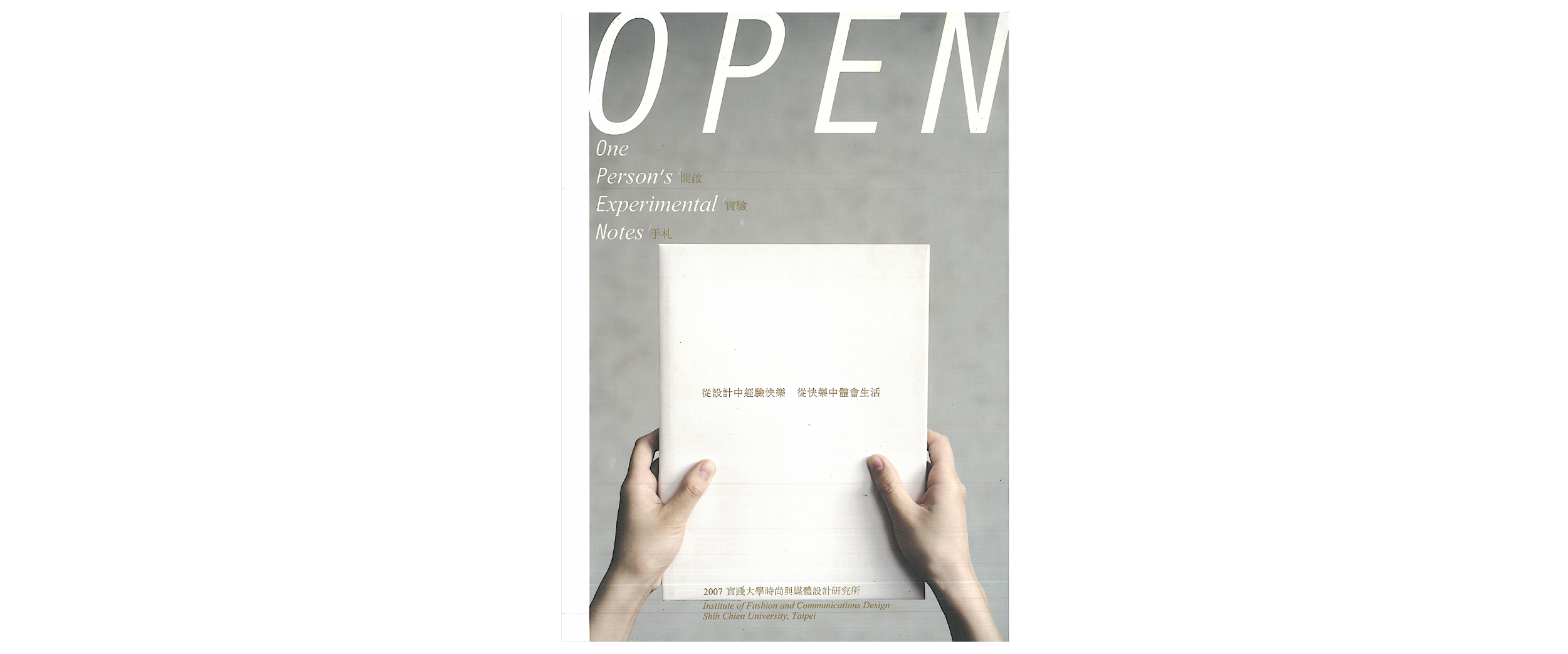 2007 MDES
OPEN: One Person's Experimental Notes
開啟 實驗 手札
2007
Finding happiness through design and in the midst of happiness experiencing the richness of life…
從設計中經驗快樂,從快樂中體會生活
Every designer's hands are filled with memories.
Every passing moment is filled with the possibility of joyfulness, from the small object in your everyday life to a single sentence that has had the greatest impact on you.
Do design, and in doing design, we are like masters and artists. Passionately using our hands to record every passing moment. Art does not have to be hard and serious. Instead it is an expression of life and a reflection of our experiences that like fashion changes with the weather and the season. Through our digitally processed artificial reality, we express the color and tastes of life, one fine brush stroke at a time,In the pages of this book, we bring you happiness and the experiences of living.
每一雙設計師的手,都是充滿回憶一雙手。
每一本設計師的手札,都有喜悦的成分累積。可能是生活裡隨意的小物件,也可能是影響你最深的一 句話。
就連時尚也都跟著天氣狀況和季節變化,
在數位化現實的虛擬夢境裡,我們一筆筆細膩地調合出生活的顏色與味道。
做設計,do design,我們像設計大師、藝術巨匠一樣,
認真地把生活的每吋美好的經驗,用雙手紀錄在我們的筆記本裡。
於是,藝術與設計不是只有硬邦邦,而是生活、是快樂的綜合。
讓我們一頁一頁,帶你經驗快樂,體會生活。
Kristy ChaRay Chu
曲家瑞